The Top beach in Goa are as follow :
1) Baga Beach
2) Calangute beach
3) Colva Beach
4) Mandrem Beach
5) Cola Beach
Introduction about the state of Goa :
Goa has the finest beaches in India with the beautiful and clean water .Goa become most famous travel destination in India . Boasting 105 km of stunning coastline and an endless list idyllic beaches .Many people flock to Goa for their beaches holidays.
1) Baga Beach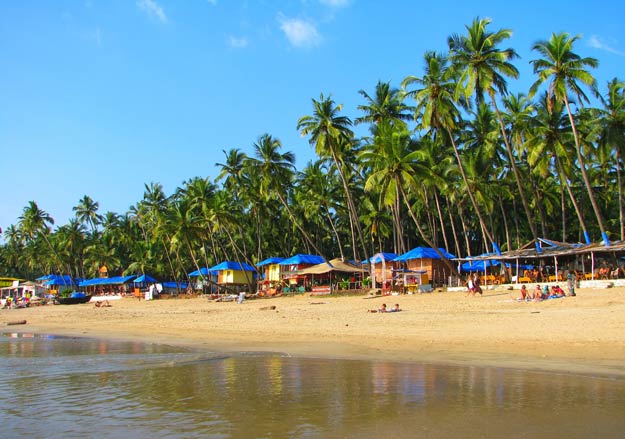 Baga Beach is a popular beach and tourist destination in north goa . Baga is situated in Bardez , goa . Baga is also known for its popular Baga Creek . Baga became a traveller cliché in the 60s and early 70s . It also start from the basic one, that you can make your way up to move challenge activities such as Banana Boat , Bumper Boat , Water Scooter, Dolphin Cruises . Baga Beach is its up beat nightlife which is the very identify of the destination such as Cafe Mambos , Club Titos . It is famous for shacks serve authentic seafood and 10 calories drink with foot tapping music and create a perfect atmosphere of enjoyment and as well excitement so well visit the beautiful place.
2)Calangute Beach :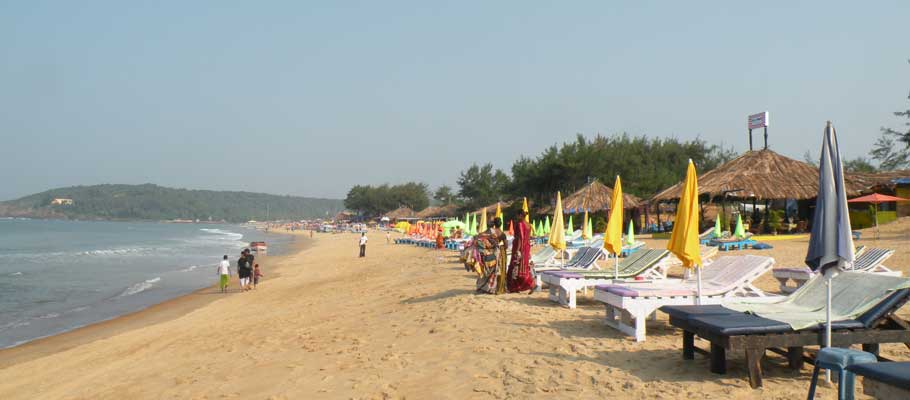 Calangute is the famous for it and visited by lakh of domestic and international tourist . Calangute Beach is the most famous for uber cool club , restaurant serving goa food . It is also famous for shopping a good collection of textiles , ornament , silk robes and other accessories . Calangute is your way to heaven . Its is surrounded by Palm and Coconut tree the beach is spread wide for miles along the Arabian Sea .
3)Colva Beach :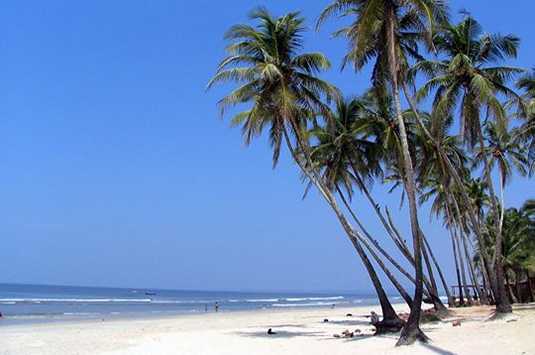 Colva is a coastal village in state of south goa , on the west coast of india. It is situated around 2.4 kilometre part of a beach consisting of about 25 kilometre. It is colva is famous for tourists destination visited for its beaches budget hotels, beach shacks , food stalls restaurant and many more Colva beach is expanded around 2.4 km part of beach consisting of about 25 km of powder with sand along with the coconut tree and also Bogmalo beach to the north . In morning around 10 local fisherman haul in their nets which they place out at the bear around 8am . In colva, the popular game called BULL fight is famous game . It makes enjoyable day with full pleasure for young and old alike.
4)Cola Beach :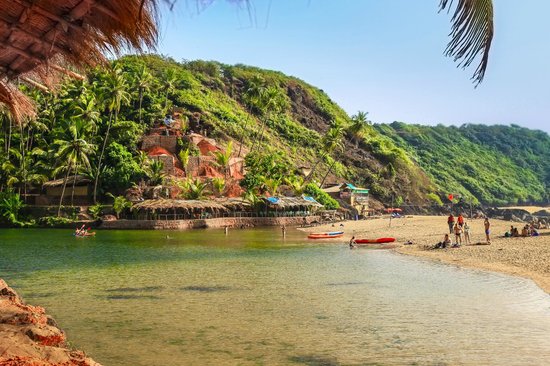 Wow………it is mind blowing really 1 beach in goa . It is also called as Khola Beach . It is suitable for those seeking and beautiful place for peace / relax . Cola Beach is complete unspoilt beach that offer to escape from the nestle of the city life . It is unexplored beach inn goa where the exotic beauty and tranquillity. Cola sandy beach is separate by salty ocean one side and a coastal lagoon on the fresh and cool breeze of palm tree. One distractive point that separate the beach from other the fresh connect to the sea .
5) Mandrem Beach :

Mandrem is one of the north most beaches of goa, between the Terekhol river .It is a nice and clean beach with few tourists . it specially during the high tide time. when the sea water rushes in to mandream creek or river. It is quit as silent silver beaches of mandream lie between twin beaches of Ashvem and Arambol . This water is clear and rocky different into the sea separate it from arambol beach . In mandrem the most beautiful restaurant is olive house restaurant , cafe nuwell garden , mango tree , beer garden to taste the delicious dishes.