It can be difficult to give your special someone some quality time in the excited anxiety that is city life. Take off this weekend for a little peace and quiet at the romantic weekend getaways near Mumbai. But whenever you decide to take a break, the city of dreams makes sure that you have the best time in the world. Mumbai hosts a myriad of beautiful Resorts around, each claiming to render the best quality time!
Here is a list of 10 Top Resorts near Mumbai
1.Brightland Resort and Spa, Mahabaleshwar:

Located 1,372 m above sea level, Brightland Resort & Spa Mahabaleshwar, the resort offers breath-taking views of the majestic Sahyadri Mountains and the Krishna Valley with its meandering river. It is also equipped with classic interiors and modern amenities to provide a sublime experience.  This property also has one of the best-rated locations in Mahabaleshwar and is best for a perfect weekend gateway near Mumbai
Distance from Mumbai: 257 km (via Bengaluru – Mumbai Hwy/Mumbai Hwy/Mumbai – Pune Hwy and NH 48)
2.The Machan, Lonavala:
It is an ideal land for a weekend getaway near Mumbai. The criteria: wooded, peaceful and serene. Today this dream stands realised as The Machan resort near Mumbai. Offering unique tree houses and ground-based cabins and an on-site Indian buffet restaurant, The Machan is in Lonavala. All accommodation boasts a balcony offering stunning valley views.
Distance from Mumbai: 97.9 km (via Bengaluru – Mumbai Hwy/Mumbai Hwy/Mumbai – Pandharpur Rd/Mumbai – Pune Hwy)
3.The Resort, Amby Valley:
Aamby Valley is situated in Lonavala and boasts 5-star accommodation. It also features outdoor tennis courts, a sauna and an outdoor pool. It is one of the ideal picnic spots for 2 days near Mumbai. Aamby Valley City provides several facilities, including an express check-in and check-out feature, body treatments and an 18-hole golf course. Aamby Valley provides 324 air-conditioned rooms filled with all the necessities to ensure a comfortable stay. Each has a bathroom that has a shower and bathrobes.
Distance from Mumbai:110 km (via Bengaluru – Mumbai Hwy/Mumbai Hwy/Mumbai – Pandharpur Rd/Mumbai – Pune Hwy)

4.Della Resort, Lonavala:
Della Resorts is your ultimate weekend getaway destination near Mumbai for an exciting luxurious escape. Our detail-oriented services are tailored to exceed your expectations to give you a memorable vacation. The property has a 24-hour philosophy, offering an all-day fine dining restaurant, a swimming pool open throughout the day, a spa where visitors can indulge themselves at any time day or night, all-day fitness centre and salon. The five-star luxury resort is perfect to experience an exquisite life of luxury.
Distance from Mumbai: 82.8 km (via Bengaluru – Mumbai Hwy/Mumbai Hwy/Mumbai – Pandharpur Rd/Mumbai – Pune Hwy)

5. Dukes Retreat A Key, Khandala:
The Dukes Retreat blends service with finesse, making it a perfect place to visit near Mumbai to escape and to soak in the exotic beauty of nature. Perched on a cliff with views of Khandala Ghat, surrounded by waterfalls and forest. This property also has one of the best-rated locations in Lonavala! Guests are happier about it compared to other properties in the area. The Dukes Retreat offers 80 luxurious rooms each is equipped with a flat-screen cable/satellite TV and minibar. Guests who like to stay longer to enjoy the natural ambience of Khandala and Lonavala as well as to appreciate all the facilities of the resort.
Distance from Mumbai: 80.4 km (via Bengaluru – Mumbai Hwy/Mumbai Hwy/Mumbai – Pandharpur Rd/Mumbai – Pune Hwy)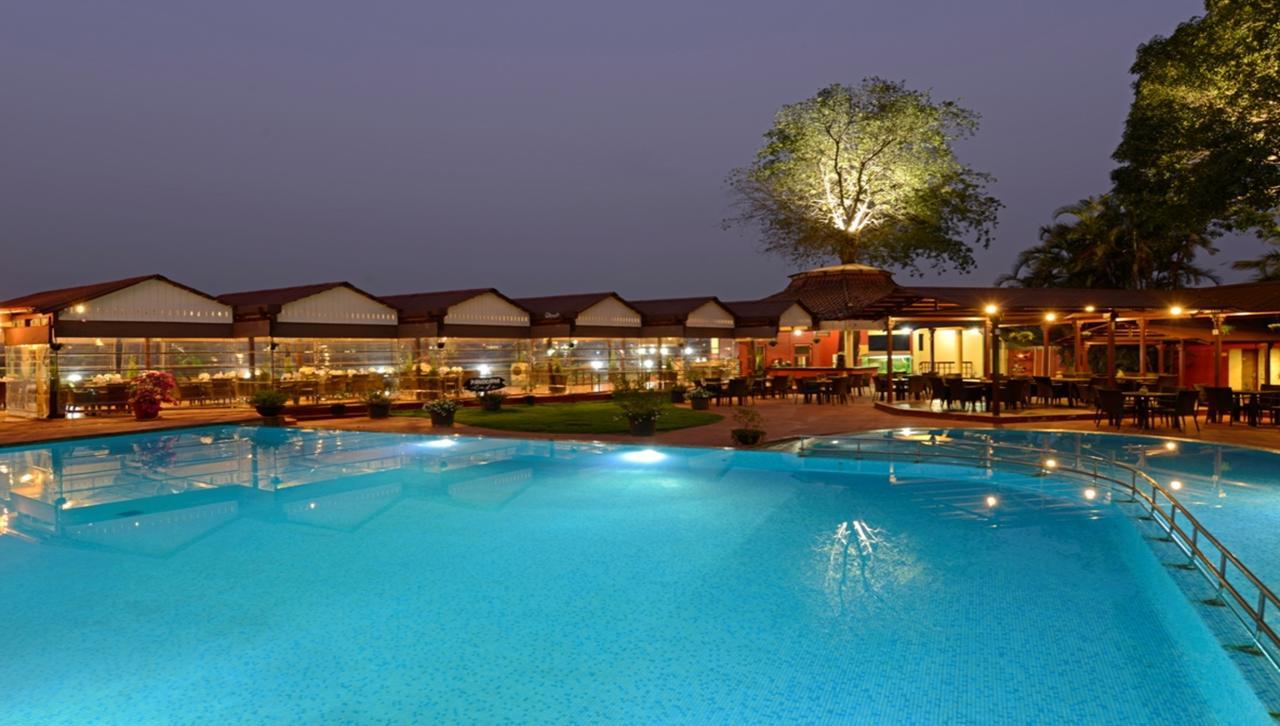 6. Nakshatra Beach Resort, Ganpatipule:
Nakshatra Beach Resort is located 3 kms from Ganpatipule. It has 180-degree breath-taking sea view. It's surrounded by green hills, Has beautifully landscaped areas and private garden to each suite. Nakshatra Beach Resort offers pet-friendly accommodation in Ganpatipule. Guests can enjoy the on-site bar. The Bhandarpule Beach is located opposite the property. This property is 6 minutes' walk from the beach. The in-house restaurant serves Maharashtrian and Punjabi delicacies. Room service is available for in-room dining comforts. It is an ideal picnic spot near Mumbai for 2 days.
Distance from Mumbai: 349.1 km (via NH 66)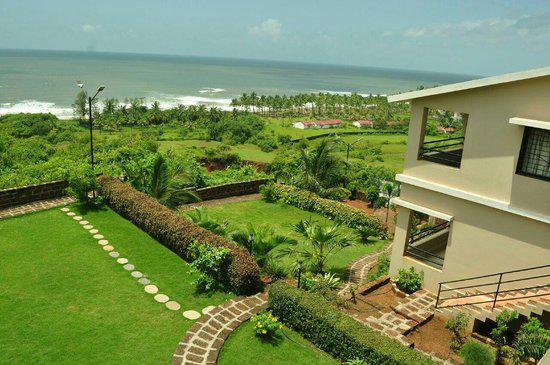 7.Beyond Vineyards Resort, Nashik:
Beyond Vineyard Resort Nashik is India's first vineyard resort. It is a vineyard overlooking a beautiful lake, a landscaped resort with a swimming pool, good wine & food, and you have a perfect recipe to enjoy a stress-free weekend near Mumbai with your loved ones. The 32 rooms resort has beautiful wine themed rooms, named after different grape varietals or Sula's wines. Each room has a private balcony with a lake view and overlooks the swimming pool.
Distance from Mumbai: 170 km (via NH 60)
8. The Riverview Resort, Chiplun: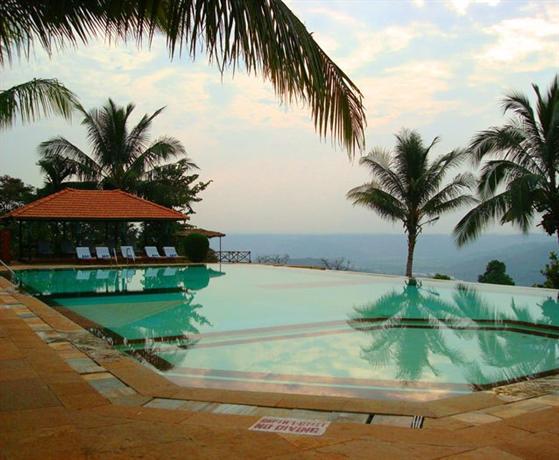 The Riverview Resort – Chiplun is an ideal location for 2days picnic near Mumbai. Resort is perched atop a beautifully landscaped hill overlooking the valley with great views of the river & western Ghats. Pristine setting of peace and tranquillity with 37 spacious family rooms.  It offers panoramic views of the valley and the Vashishti River. It features a spa, an outdoor pool and a fitness centre.
Distance from Mumbai: 255 km (via NH 66)
9. Forest Village Holiday Homes, Silvassa: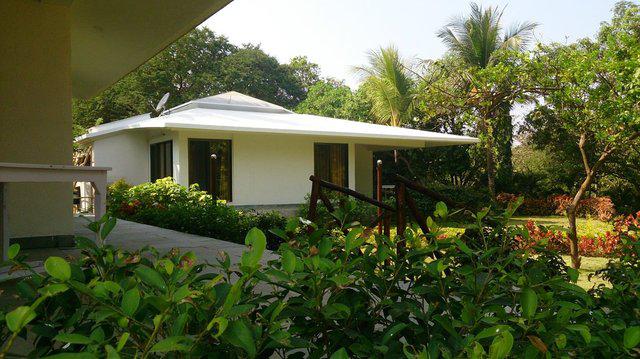 Forest Village Holiday Homes is in Silvassa and are enriched with Portuguese heritage and a distinctive Indo-Portuguese ethnicity. The city is renowned for the serenity of its natural surroundings especially the gardens. The weather and climate provide an environment for relaxation as it is relatively cool throughout the year. You can enjoy pool view and garden view from the room. Guests are happier and find this property as the Best place to visit near Mumbai.
Distance from Mumbai: 156 km (via NH 48)
10. Manas Lifestyle Resort, Igatpuri:

Manas Lifestyle Resort, Igatpuri is located on Kasara Ghats of the Sahyadri Range. Manas Lifestyle is a boutique resort near Mumbai. Manas Lifestyle Resort is set amidst rustic natural landscaping all around, with more than 5,000 ornamental trees and flowering plants on various levels, the area is home to rare species of butterflies and birds. With 4 Twin Villas and 21 Luxury Cottage Room, it offers a romantic weekend gateway near Mumbai.  Guests can also enjoy and relax in the open-air swimming pool. 
Distance from Mumbai: 117 km (via NH 160)