When you are In India and think of heading to a beach destination, the first place that comes to your mind is undoubtedly Goa but fortunately India has much more to offer when it comes to beautiful and clean beaches. The beaches here can give a wide range of experience from being solitude to a party animal. Some of them offer you family- friendly water sports where as some take you to full moon-style parties. India has a long coastline, with which comes a diverse collection of beautiful beaches. View of, some of the beaches are simply stunning and you must indeed spend time here.
Radhanagar Beach (Havelock Island, Andaman)
Undoubtedly, one of the most famous beach in Andaman Islands. It is Asia's best beach and "7th best beach in the world" by Time magazine. The white sands and blue water gives you a perfectly unforgettable memory of a picture perfect beach. You must visit Radhanagar beach for pure ecstasy. You can enjoy breathtaking Sunsets on this beach. Nature's calm and serenity of this beach is amazing. The combination of white sands, blue water and green coconut trees will make you, want to visit this place often.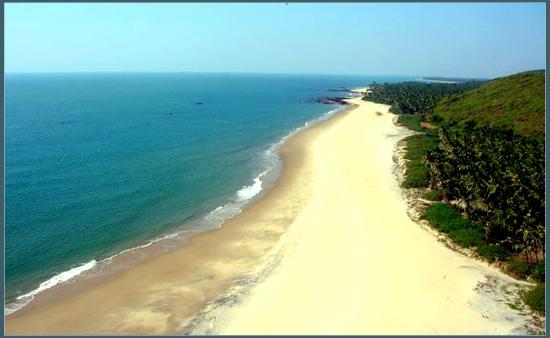 It is situated in Kudal of Sindhudurg district of Maharashtra. It's an unexplored beach. A hidden gem with its white sands and crystal clear water. It's a calm and clean beach. If you venture further into the sea, you can very well spot Dolphins. You can witness the unification of Karli River and Arabian ocean at Bhogwe village. Bhogwe beach is situated in Bhogwe village. There are good resorts and hotels offering delicious Konkani food at the beach side. This beach is photographer's paradise. This beach offers water sports. You can enjoy boat rides to the Dolphin spot. Best time to visit this place is during the winters as the chance to spot a Dolphin is max.

Karde beach is 12 kms from Dapoli. Karde beach is a 4km stretch. One of the popular beaches of Konkan. You can enjoy watching migratory birds and Dolphins in the deep sea. The beach is very relaxing and pollution free. Definitely, one of the cleanest beaches with its black sands and beautiful view. You can experience a breath taking Sunset. A peaceful beach, great for couples. Dolphin ride is a must see activity here. Best time to visit is September to May.

Baga beach is one of the most famous beaches of North Goa named after Bag creek in Arabian Sea. Baga beach starts as soon as Calangute beach ends. It has a popular night life with pumping music and delicious food. If you are shopaholic, you can visit some of the designer stores at its street side markets. It is a perfect beach destination and it also helps you bring out the party animal in you. It has something to offer to every kind of traveler.

Ashwem beach is an isolated beach in Goa. If you want a peaceful beach vacation and escape from your busy life then Ashwem beach is the perfect place to be! It is a place far away from crowd plus you can enjoy swimming, sunbathing and take long walks by the shore enjoying the scenery. You can enjoy sumptuous sea food at the beach side shacks. You can hire a bike to go around Ashwem and it also provides basic accommodation like tree houses and huts.

Om beach is located near to Kudle beach. The beach is very calm and relaxing. Om beach is a very clean beach. It is less crowded and you can have the beach to yourself. The shape of the beach resembles the Sanskrit word "OM" when looked down from an Ariel view. A good beach for long strolls. It has few shacks and huts for relaxation. There are a couple of restaurants nearby for refreshments.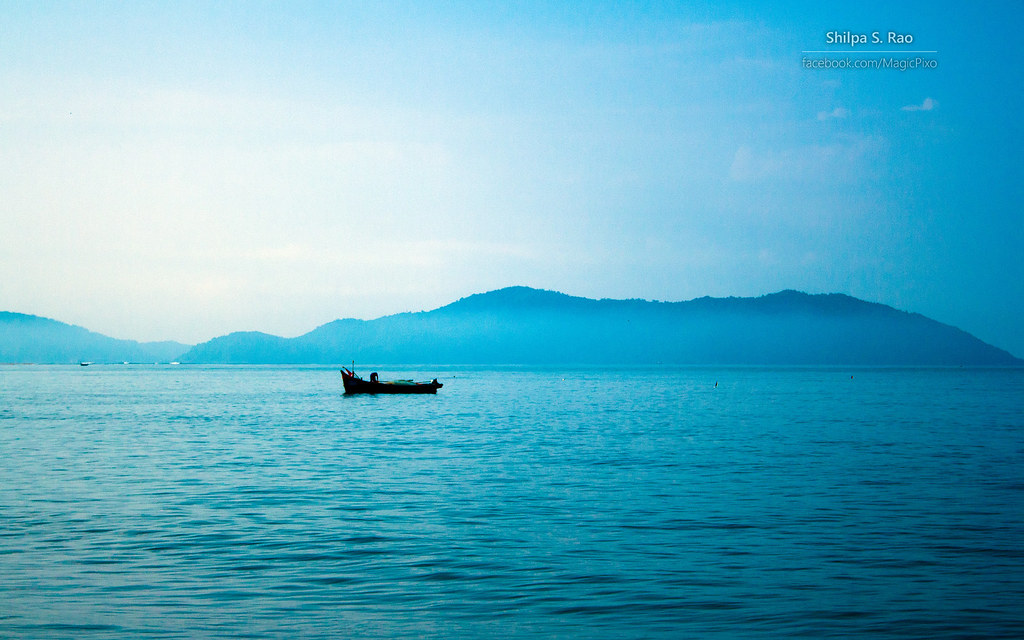 Devbagh beach is a very clean beach. It is beautiful and peaceful. You must experience the sunset at this place. It is really awesome. The best thing about this beach is you can ride or drive along the road which is parallel to this beach and at the same time enjoy the beach view. You can enjoy listening to the waves and also watch the sand pipers dance to the tune of the incoming waves.

Kovalam has some of the best beaches of Kerala. It is called as "Paradise of the south" by some travel magazines. Kovalam derived its name from coconut trees lining up on the sea shore. Kovalam beach is a place worth visiting for its never ending blue skies, colorful Sunsets and its breath-taking natural beauty.
This place looks completely appealing due to the beautiful Arabian Sea and the nearby hills. It is one of the pioneer locations for the Hippie culture. It is also a surfer's paradise. Do check out the art galleries in the nook and corner of the town.
The beaches which make Kovalam beach are
It is the most famous beach among the tourists. There is a 30 m high, light house hence the name, Light house beach. Due to the popularity of the beach, there are many hotels and resorts here.
Samudra beach has rocky shores hence it is the most unreachable beach but loved by, "hiking souls".Samudra beach is a perfect place to enjoy some privacy during the trip. Beach volleyball and Sunbathing are the activities you can enjoy here.
Strong currents and Hippie life are synonym with this beach. One can enjoy cheap stay and mouth-watering, Continental cuisine.
Thengapattanam Beach (Kanyakumari, Tamilnadu)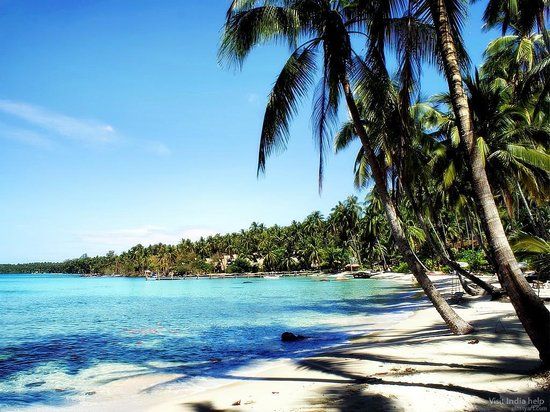 Thengapattanam means town/city with Coconut trees in plenty. It is a coastal village in Kanyakumari district of Tamilnadu.Thamiraparani, a river forms an estuary in the sea here, adding to the scenic beauty of the place. You can take a boat ride in the waters of the estuary which can be arranged by a local fisherman. The shallow water of the beach is perfect
for swimming, the white sand and calm water are ideal place for picnics. A 1500 year old mosque is located in the vicinity of the beach. It is worth exploring.
Rishkonda Beach, Vishakapatanam (Andra Pradesh)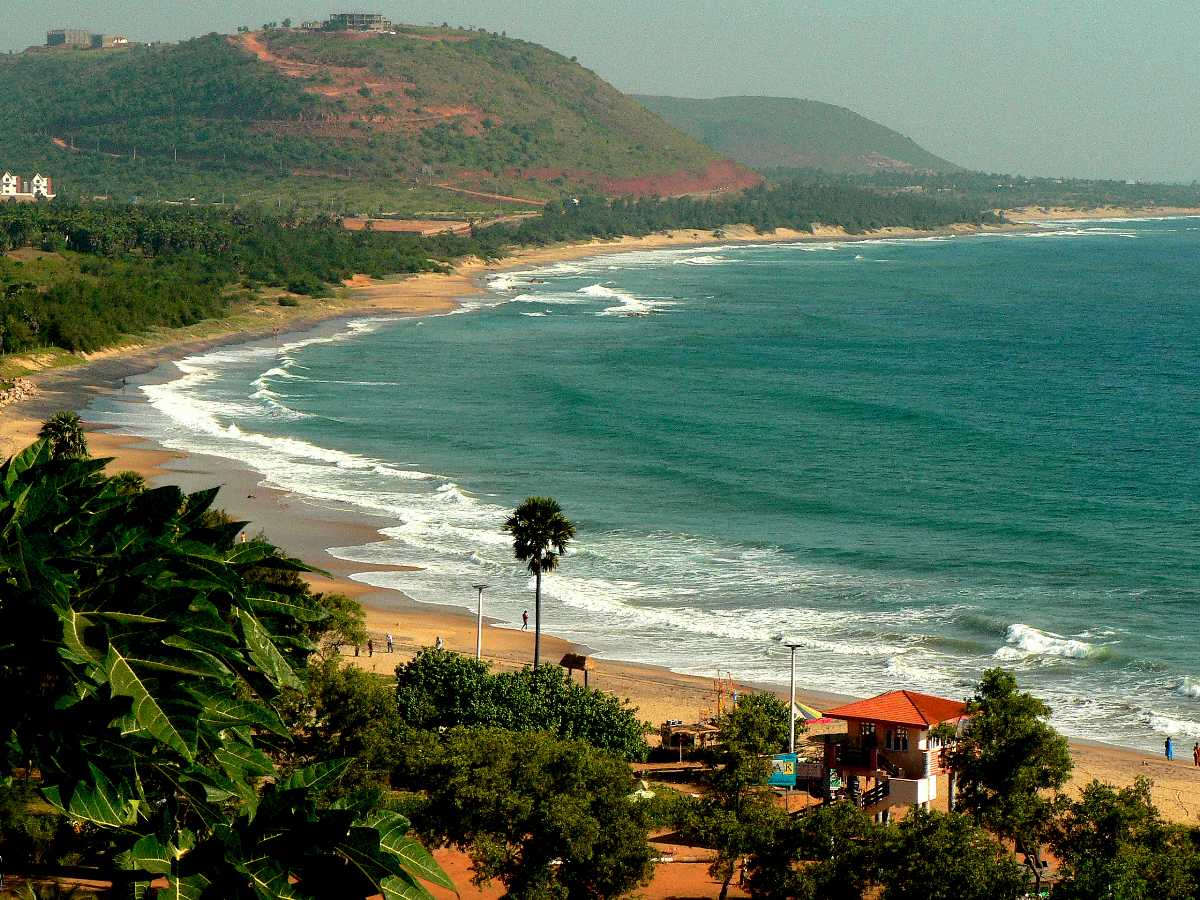 Rishikonda beach is located in the midst of frothy sea and emerald greenery with its golden sand. This beach is indeed captivating and spectacular. The government has ensured that the natural beauty of the beach remains unspoilt hence it is rightly named as, "Jewel of the East coast". The beach is located near the Rishikonda hill. Water sport lovers can enjoy a range of activities here. It is a peaceful weekend getaway located just 8 kms from the port of Visakhapatnam.

Puri beach in Odisha is located in the Bay of Bengal. This beach is a very clean beach. Its water is crystal clear. The scenic beauty of the beach is very mesmerizing.
You can enjoy sand art displays on this beach. Sudarshan pattnaik, a renowned international award winning, local sand artist also displays his work on this beach. The famous Jagganath Pure temple is few miles away from the beach. Swimming, Sunbathing and other water sports are a common sight on this beach. Pure is well connected by rail and road to other places. Tourists can find a lot of hotels and restaurants near the beach.
So, this is a quick overview of some of the cleanest beaches and best beaches from India. Now you can add some "wow! Beach moments" and priceless memories to your life. I wish you have a great time!